Hey! We want to take you to experience Lapland's arctic nature. We are enthusiastic professionals, and we want your Lapland holiday to be memorable, exciting and safe. We listen and help when you need help or are looking for something special. See you at Levi!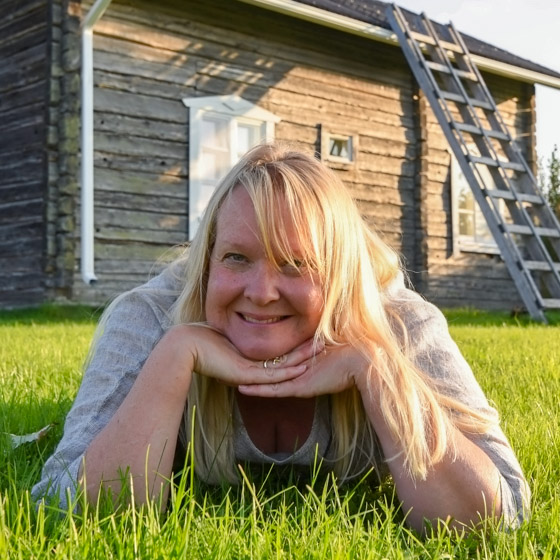 Heidi Jokela
I'm from Helsinki, but I've lived around the world for more than 15 years. After returning to Finland, I wanted to move to Levi in Lapland.

I love arctic nature, which inspires me every day, all year round. I'm empowered by bright summer nights at the top of the fell, when the sun never sets. The blue moment of polar night enchants me as the January frost pinches my cheeks, while I'm snowshoeing in the middle of snow-covered pine trees. I enjoy the fresh, crisp autumn morning, when a gentle light drizzle covers the light autumnal colors of the treetops. Skiing during spring on white snow mounds relaxes my mind as time and stress fade away in the spring sun.

I'm an aurora borealis seeker who crams the kids into the car and drives off into the middle of nowhere, where the soul blazes competing with the northern lights. One just feels like dancing to the rhythm of that enormous energy. This is the world of my soul. Do you want to experience it too?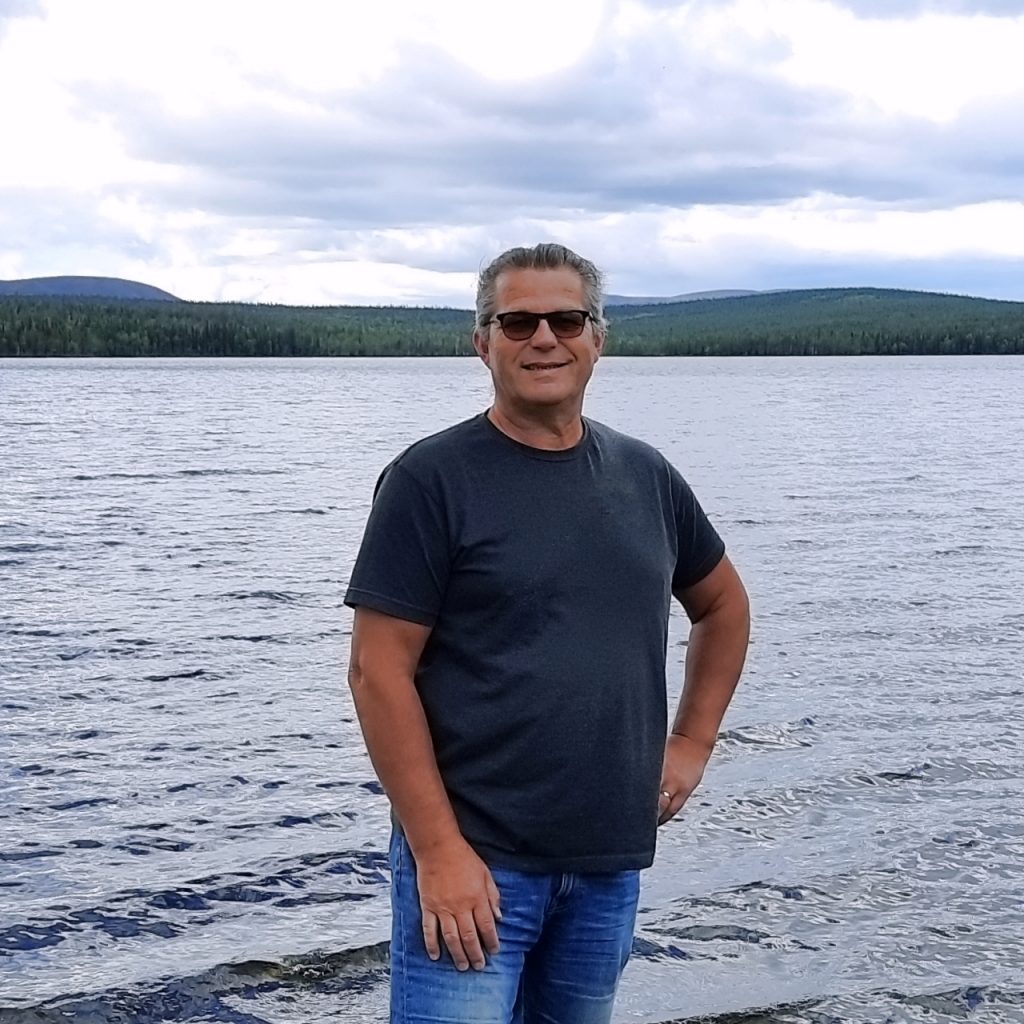 Juha Jokela
I am a genuine Laplander, born at the foot of Levi fell, in the village of Sirkka. My family has inhabited the banks of Ounasjoki for more than 500 years, so Lapland is very strongly part of my heritage.

I have walked Levi's realm in every season, so I know the local nature and its diversity. I enjoy making a campfire and drinking coffee in nature - coffee is at its best right in the middle of wonderful nature, sipped from a traditional kuksa mug.

I am a traveler of my own paths. True freedom is when you can forget the clock at home and spend the whole day heating up the smoke sauna and then relax unhurriedly in the sauna's gentle baths.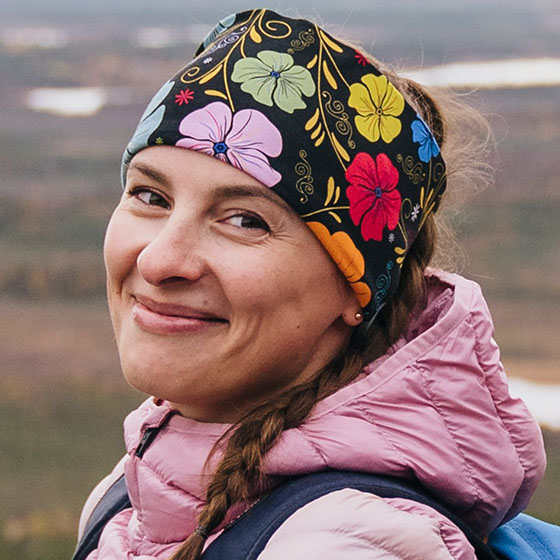 Irina
Lapland gave me wings. My heart sings as I stand on top of a fell and look around. Here you feel the power and importance of nature. Knowledge that continues from generation to generation. One tries to extract that wisdom for themselves, completely enchanted.

Lapland is homely, peaceful and safe. It's the warmth of the fire and good food, It's a long winter evening and continuation of a tradition, being kind and caring.

Lapland is full of magic. It's a glistening snowy tree, a dance of northern lights in the dark sky. It is the summer that brings nature to life and gives you its blessing: the midnight sun that makes you burst with energy.

Lapland is all of this. And even more. It's different for everyone, but here you'll find what you came looking for.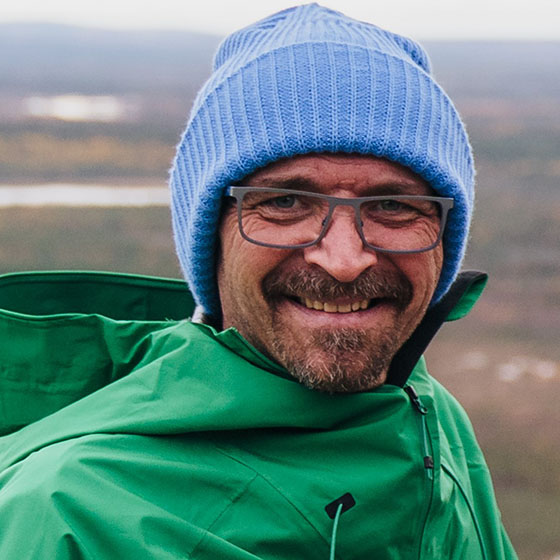 Ari
I left my small home village in 1988 to become a guide to the world. I guided in several different destinations, in 16 different countries for about 13 years. During my years as a guide, I gained a lot of experience and knowledge about different countries, continents, languages, cultures, religions, history and of animals and plants. Guiding abroad was a shocking and mind-opening experience.

I arrived back to my home stead in 2001. I worked for about 19 years at Visit Levi, from where I have continued here to the office of Polar Star Travel. Sometimes, however, I can't resist the invitation of the microphone and I get to enjoy the joy of guiding, telling our guests about the wonders of my home region. Time stands still in Lapland - our guests get to experience this wonder with us.

Everyday hustle and bustle is forgotten in my home village of twenty residents. Nature with its wonderful lake views and silence are incredibly nice counterbalances to the hustle and bustle of work - even a world traveler's mind and soul rests.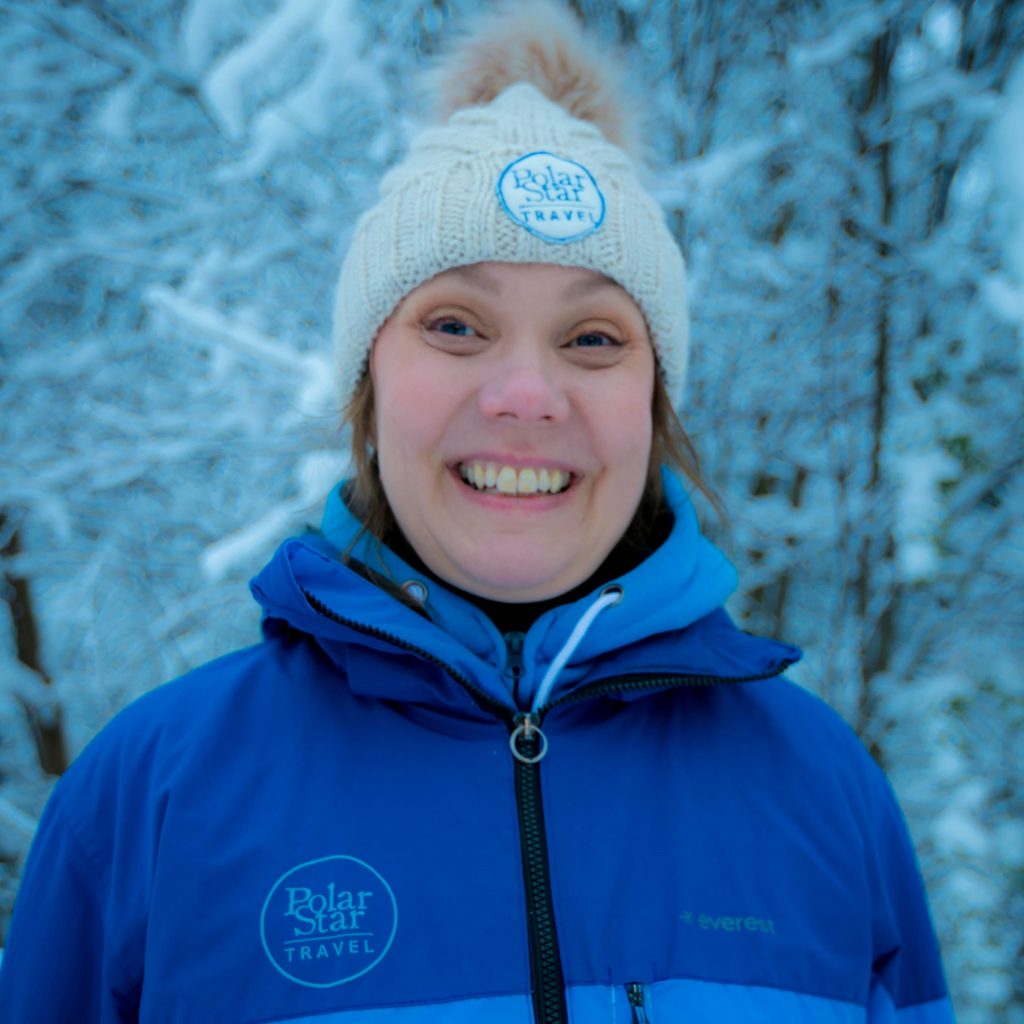 Essi
I sit on the top of the fell and look at the landscape covered in autumn colors. Everywhere I look, I see new fells, forest and blue shimmering lakes as far as the eye can see. There are also small ponds here and there on the top of the hill. Everything around me is beautiful and spacious, nothing man-made, just nature and me. Here is space to breathe more freely, space to be without roles, expectations or demands, to just exist. And that's why I came here.

I moved to Levi in 2020 from the south to try out what life here tastes like and I'm still here. I have found my way into Polar Star's great team and I also run my own wellness company.

If you long for a relaxing moment in nature or at home, I will gladly go with you to stop for a while for meditation, gentle yoga or a chord bath. I hope you enjoy your time in the north and find here a touch of the magic of the fells to take with you.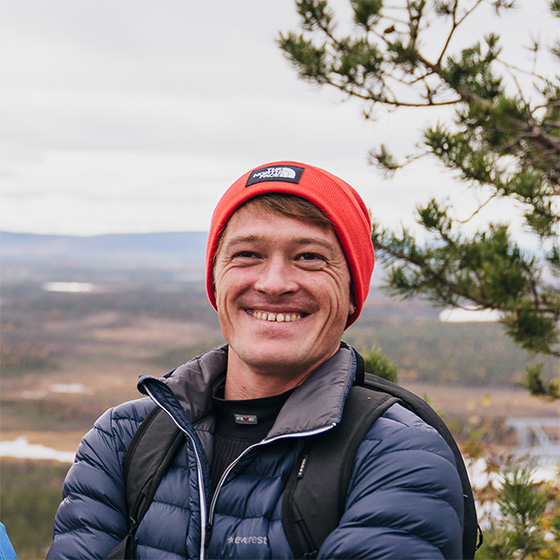 Andrew
My quick visit to the north years ago has turned into an adventure I never would have expected.

Before, the word "north" only brought to my mind coldness. I wanted to understand what it is and I came here - a moment I don't regret. I encountered pure, untouched nature, wonderful winter landscapes, aurora borealis and a dark pink sky, the endless days of summer and the breathtaking color palette of autumn, the likes of which I had not seen before.

Local culture and people vibrate at the same frequency as nature and complement each other as if they were one form of life.

I have combined work and hobby. I am happy to share it with those who do not yet know that the north is more than cold.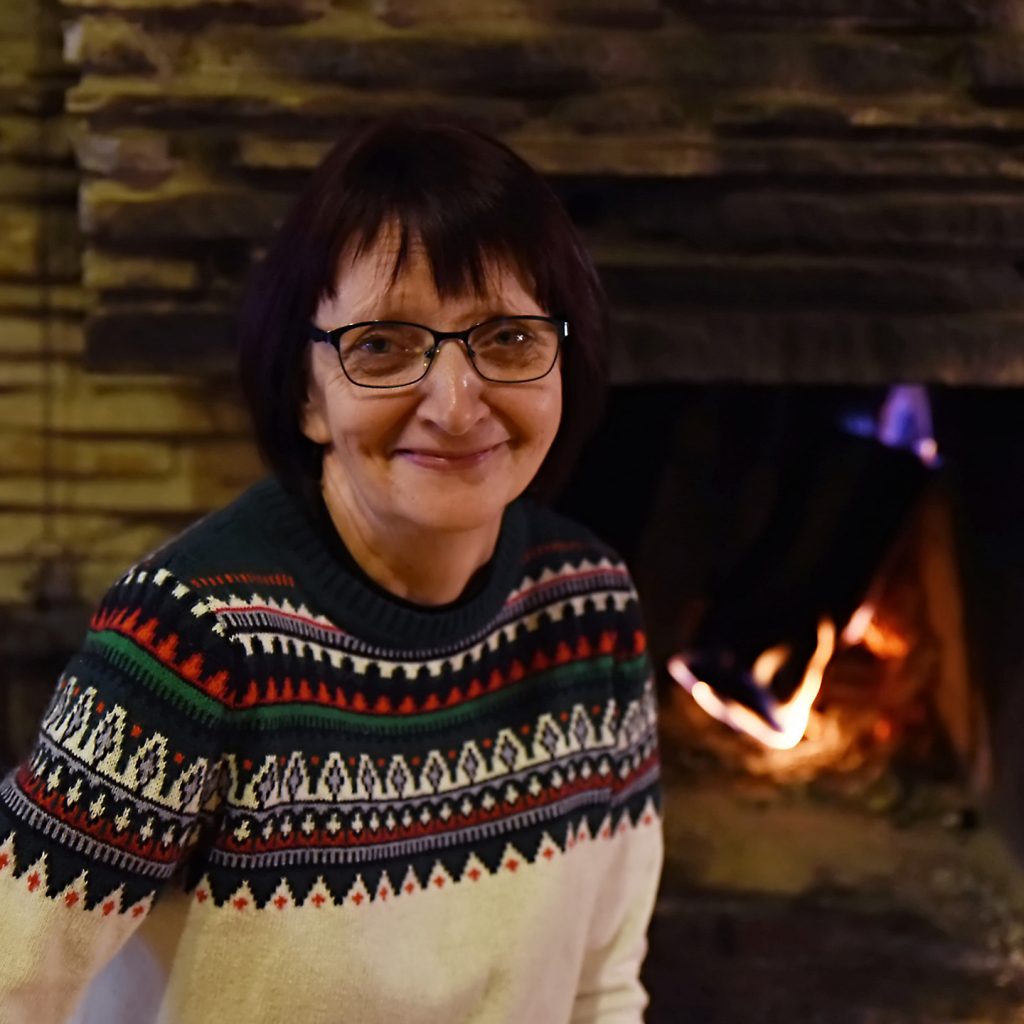 Tuija
I come from South Ostrobothnia. First we traveled a lot with a caravan admiring Lapland - after that we bought a plot of land and built a summer cottage. We lived here for 15 years, until my husband had to retire due to illness. We decided to sell our house and move to our cabin in Lapland.

The nature of Lapland, picking berries, fishing and walking in nature with soot pot coffee... a great and liberating feeling. The time spent here has made us Laplanders - so far we haven't missed the plains of Ostrobothnia.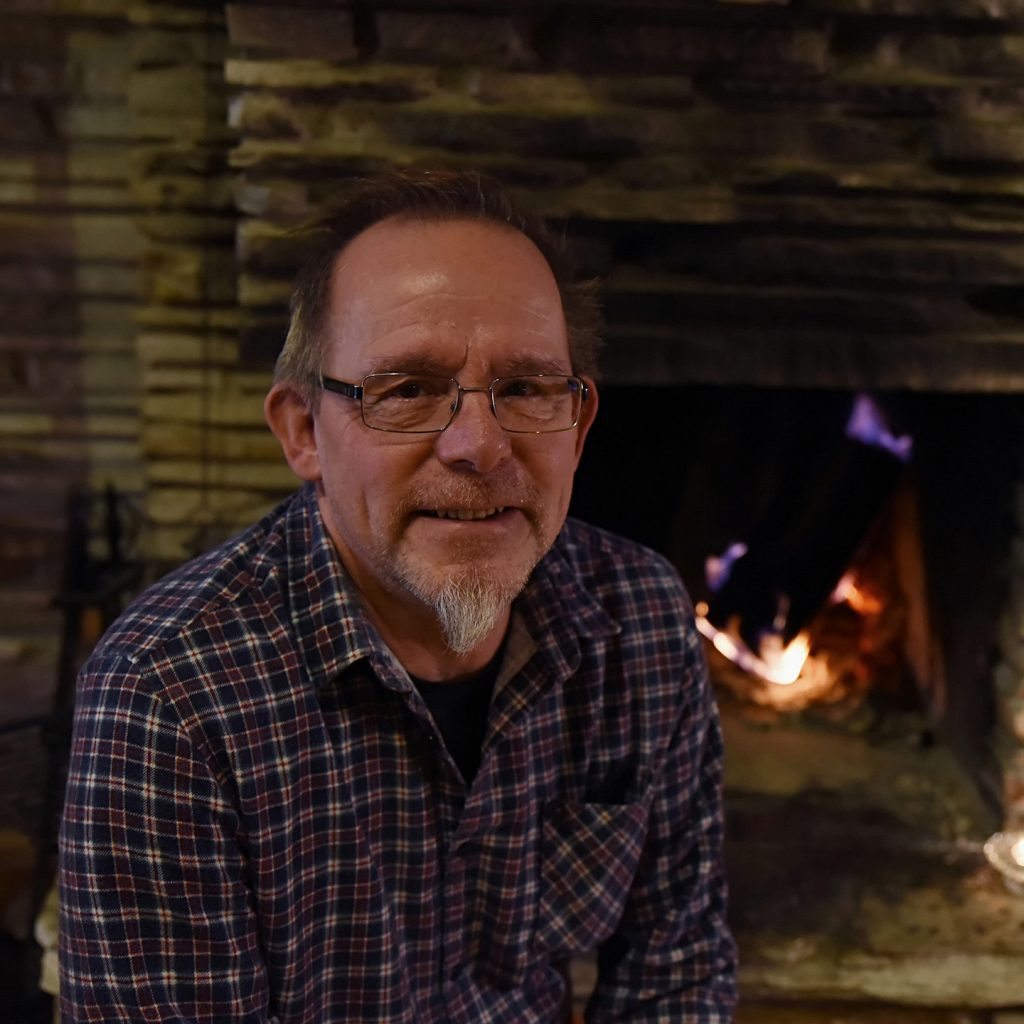 Mauri
I come from Central Finland, where I still have my home. "Lapland's madness" brought us to Levi in 2009, because an apartment forwarding company was looking for a couple to work there. My wife and I decided to apply for a place and ended up here. We concluded that we'll try it for one season. Now several seasons have passed - we were well received here. The whole community seems to be pulling together and that's great. I feel that today we are more from Levi than from my hometown.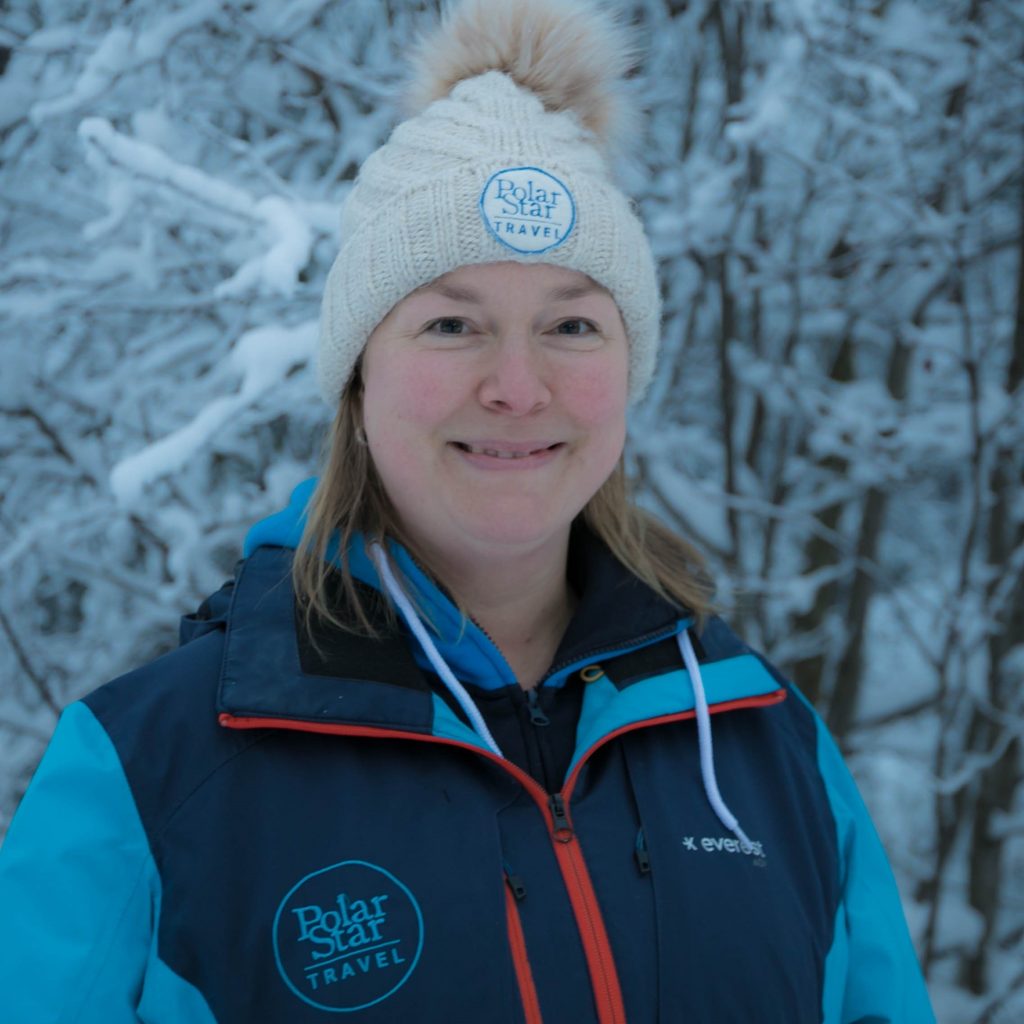 Mesi
Nature has always been very important to me. I enjoy being able to take our guests to the unique nature of Lapland for snowshoeing, skiing and ice skating - to breathe the cleanest air in the world! I'm happy to tell you about the local animals, plants, aurora borealis and our other wonders. I graduated as a nature instructor at the end of 2022. I have also been updating our Green Key and Green Activities certificates. My favorite things here are the reindeer and open swimming.
Shelter
Introduction coming!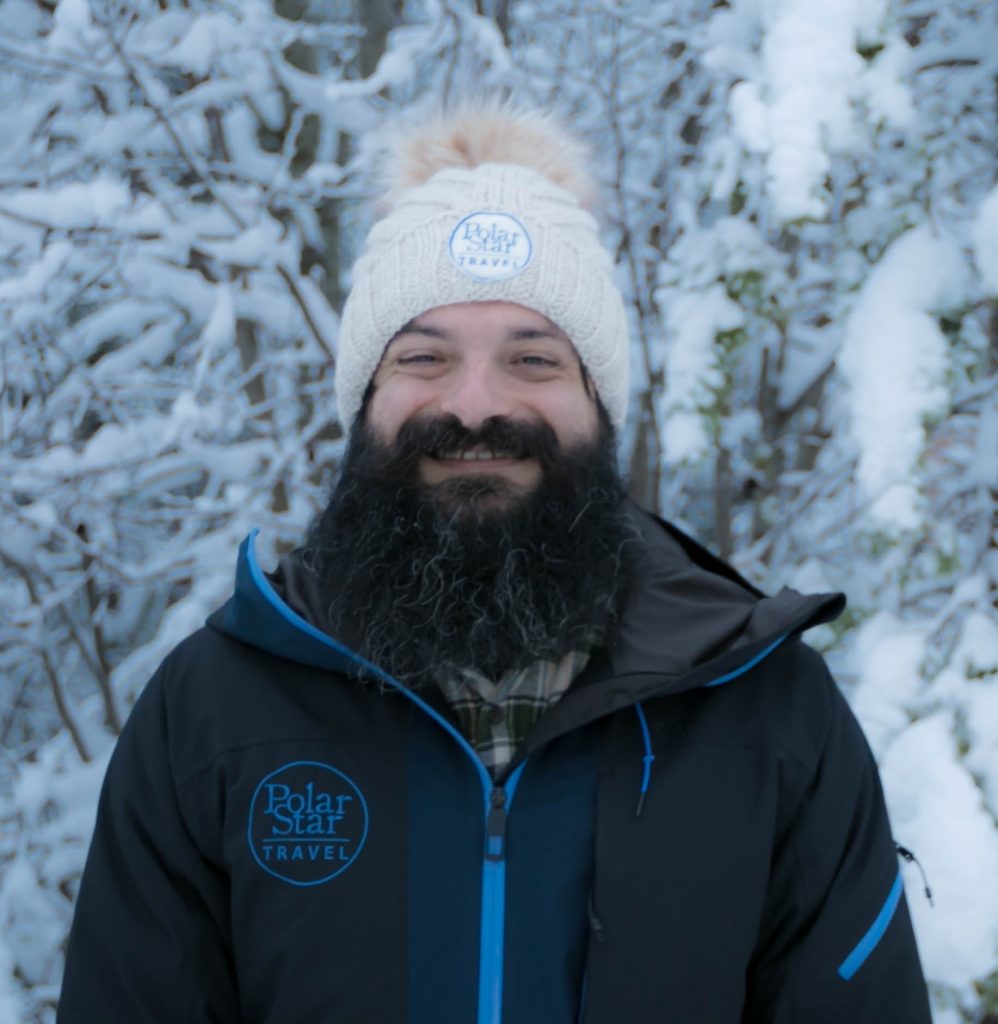 Francesco
Introduction coming!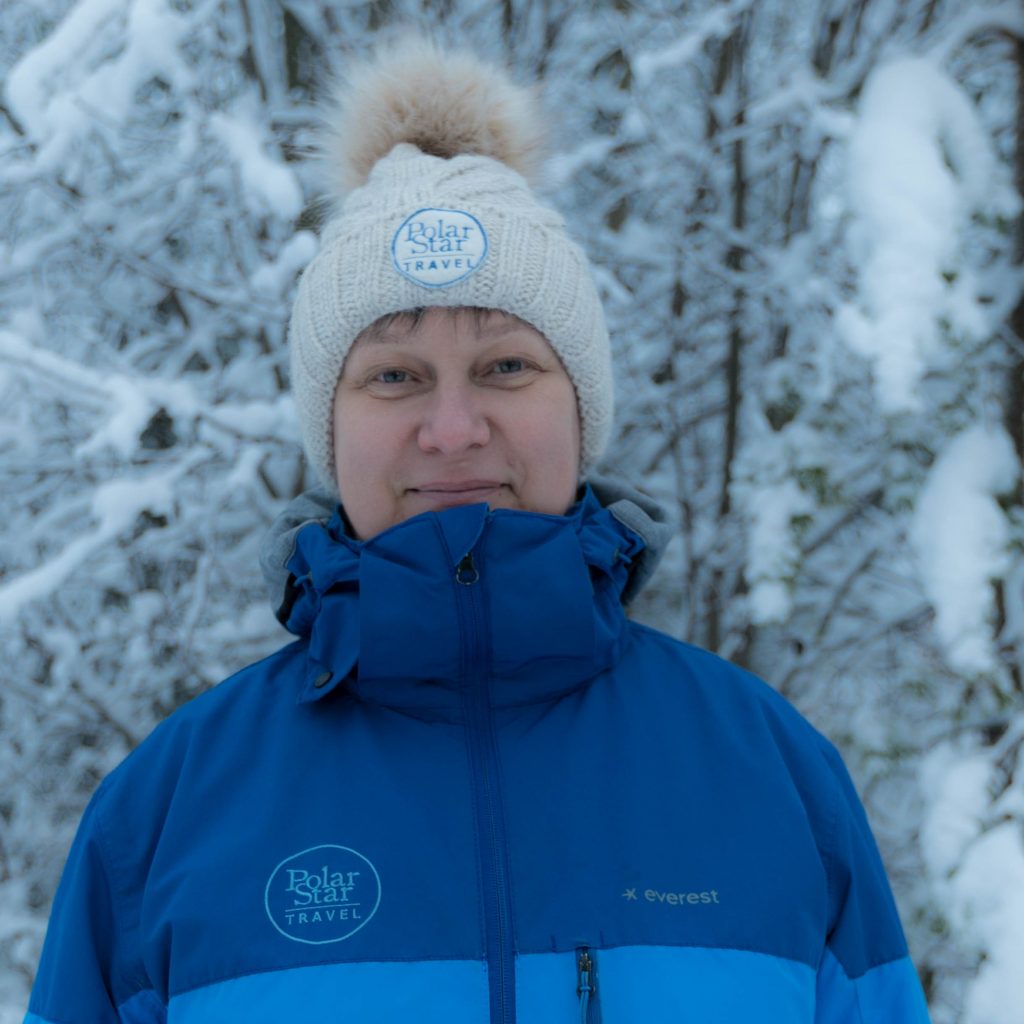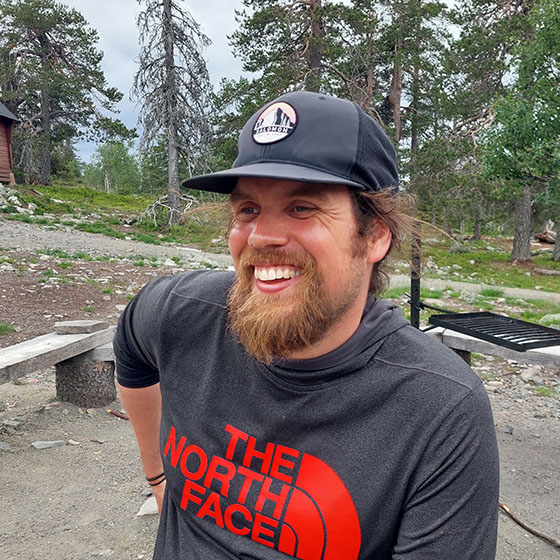 Pekka
In my previous life, I lived in Oulu and worked in an electronics company. Life felt quite flat and I longed for a change.

I ended up trying the tourism industry. I started as a snow builder at Snowvillage and ran programs there as a Christmas guide. After that, I went back to school to study tourism, and I stayed on that path. Today, I work as a tour guide and study tourism at Lapland University of Applied Sciences.

What fascinates me about Lapland the most is the peace of nature and the opportunities for hobbies. I am also one of the lucky few for whom work doesn't feel like work.